A team of scientists at the US department of Energy's Oak Ridge National Laboratory (ORNL) has used 3D printing technology to produce a replica of the Shelby Cobra model from carbon fibre reinforced plastics.
ORNL revealed 3D printed replica that honours the Shelby Cobra design at the 2015 North American International Auto Show that took place in Detroit this winter, celebrating the 50th anniversary of this model and the only vehicle to be voted a national monument.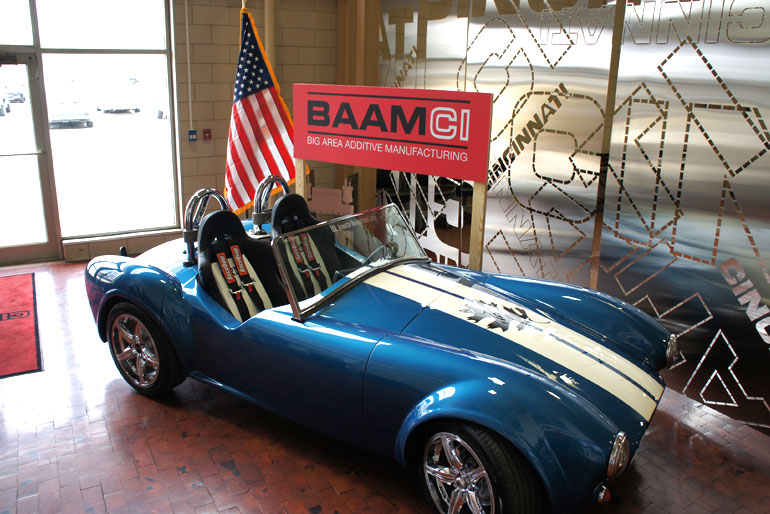 Digital manufacturing solutions
The Shelby was printed at the Department of Energy's Manufacturing Demonstration Facility at ORNL using the Big Area Additive Manufacturing (BAAM) machine, a new large-scale manufacturing system capable of printing polymer components up to 10 times larger than currently producible, and at speeds 200 to 500 times faster than existing additive machines.
The approximately 1400-pound Shelby was printed using 20% carbon fibre reinforced ABS material and has a Class A surface finish. The design is said to allow integrated components to be tested and enhanced in real time, improving the use of sustainable, digital manufacturing solutions in the automotive industry.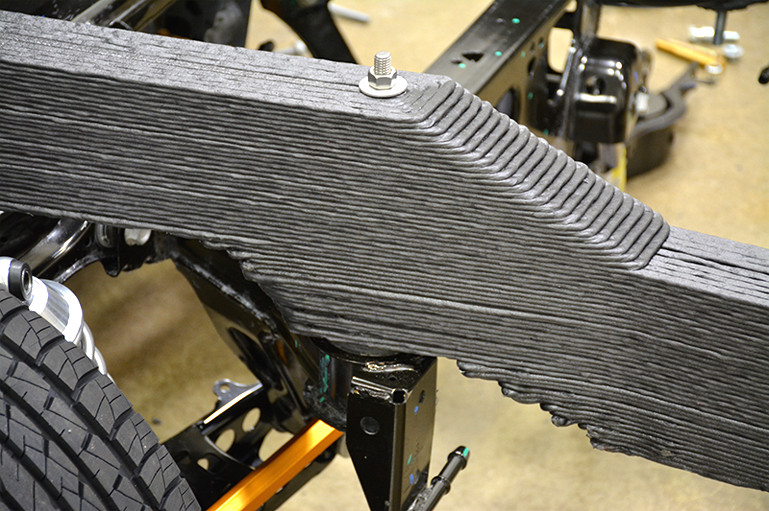 The ORNL booth at NAIAS highlighted additional research and development activities in manufacturing and vehicle technologies including displays on energy absorption, composite tooling, printed power electronics and connected vehicles.
Leadership in composite materials
US President Barack Obama visited the Clinton, TN, based Techmer PM, LLC, manufacturing site in January, where he announced the creation of a US 250 million manufacturing innovation hub aimed at strengthening US leadership in next-generation composite materials. He also commented on the Shelby 3D replica, exhibited at the event.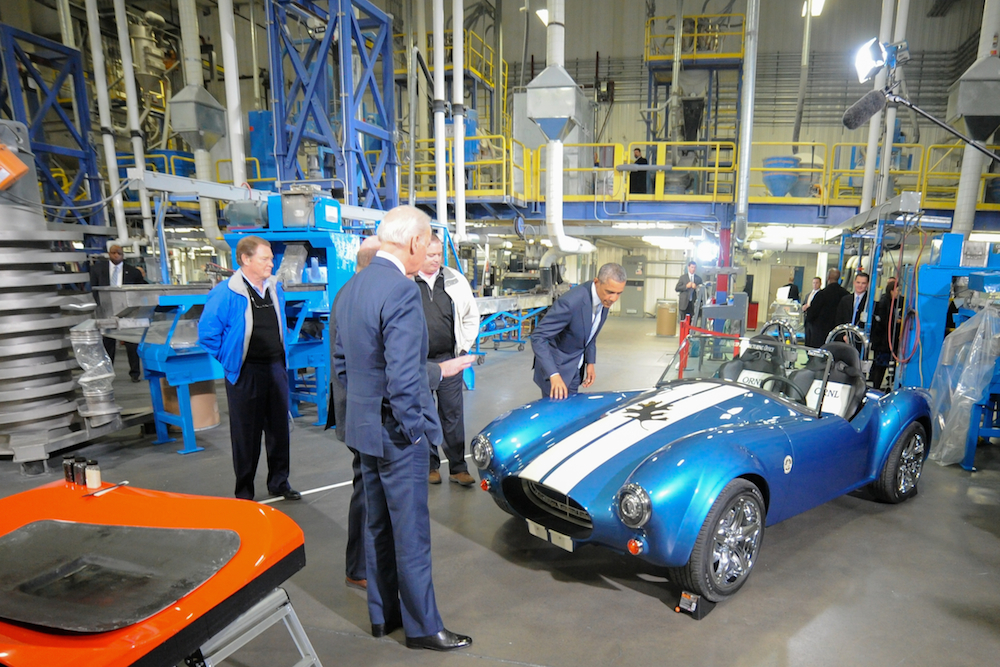 [quote_box_center]"…besides being a cool car, it's a great example of how a hub like this operates," said Barack Obama. "So Oak Ridge National Labs created the design and manufacturing processes. Techmer produced the composite materials.  Another company called Tru-Design developed the surface finishing techniques.  Undergrads from UT worked on the project, gaining skills that can help them get hired in the future.  And a number of others partners chipped in as well."[/quote_box_center]
[quote_box_center]"So these hubs just make sense. They work. They get people working together. They create an ecosystem for a particular type of manufacturing and a specialization that allows, then, where the hub is located, to be a magnet for others who want to participate in this particular industry," he added.[/quote_box_center]